Does anyone look for the Best Demat Account in India, at the lowest brokerage? Finding best offering impeccable Demat accounting services and the best stockbroker with a small brokerage for their customers? You require to go through our entire list of the lowest brokerage Demat
Accounts in India.
Choose the most economical and the best stock trading platform that meets your requirements. The below lists of Best Demat Account in India include both Full-Service brokers as well as discount brokers with a low brokerage.
Full-service brokers like ICICI, Kotak, etc. have been the pick for the investors, 2019 brought a paradigm change. Now a day, discount brokers provide a lot of services apart from share sale and purchase at a little cost.
So, now we have enough reasons to believe that the year 2019 belongs to discount brokers like 5paisa and Zerodha. New emerging players like Paytm Money shall join this group soon.
In the stock market, customers may find many Demat account providers. However, quality and quantity may or may not be right. So, customers should pick the correct procedure to reach the best Demat account in India.
Here, we are going to discuss significant stockbrokers who offer the best Demat accounts in India with high quality.
How Can Customer Reach the Demat Account Online?
You are starting from the downturn of your expenses in the first shot and lowest brokerage Demat account. There are different trading sites that provide the proper list of prime Demat accounts in India to the customers.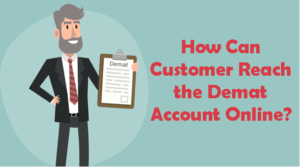 The customer doesn't need to worry about the process. Just focus on the key guidelines making the report loud to your desire. You can check by making a comparison among those Demat and trading accounts as per the noted factors. All those stockbrokers which you have gleaned by exploring the best trading sites must have distinctive features.
Some of the Best Lowest Brokerage Demat Accounts in India
Demat Account in India at Lowest brokerage:
UPSTOX Demat Account
Wisdom Capital Demat Account
Zerodha Demat Account
5 Paisa Demat Account
SAS Online Demat Account
Traditional Stockbrokers offering the Best Demat Account in India
ICICI Direct Demat Account
SBI Securities Demat Account
HDFC Demat Account
Kotak Securities Demat Account
ShareKhan Demat Account
Best Demat Account in India 2019
| | | |
| --- | --- | --- |
| BROKER NAME                   | ACCOUNT MAINTENANCE CHARGES | DEMAT ACCOUNT OPENING CHARGES         |
| ICICI Direct Demat account | 500 per year | 100 |
| Wisdom Capital | 999+GST(Onetime) | NIL |
| 5 paise | 400 per year | NIL |
| HDFC | 750 | NIL |
| Share khan | 450 | NIL |
| Zerodha | 300 | 100 |
| Kotak Securities | 500 Per year | 100 |
| Motilal Oswal (MOSL) | 400 Per year | NIL |
| SBI securities | 400 PER Year | 850 |
| Upstox | 150 per year | 150 |
5 Paisa:
It presented the new brokerage model for stock market trading. It is a part of the India Infoline (IIFL). This free Demat account provider is a Mumbai-based discount broker in India. It has existed Fir more than five years in the Indian Share market.
The broker influences to hold the position in India's Top 10 Demat Accounts. HDFC Securities, ICICI, and Kotak Securities offer much higher brokerage rates than this brokerage firm as traditional brokers.
5paisa Demat Account and Opening Charges of Trading Account
Opening Fees of Trading Account is 650
No Demat Account Charges and Trading AMC
Demat AMC is  400 per year
5paisa Brokerage charges
Equities, Equity Options, Equity Futures, Currency Options, Currency Futures are 10 Rs Per executed order
Commodity is   NA
5paisa Margin
Investments are up to 15 Times for Intraday & 5 Times for Delivery (Interest charged)
Equity Options, Equity Futures, Currency Options, Currency Futures are up to 2 Times for Intraday
Commodity is NA
Zerodha
The broker has put forward the concept of flat fee brokerage in the stock market of India and admired in the beginning. But, nowadays discount broker as Wisdom Capital has already presented the better-discounted plans like Zero brokerage for online trading.
It has diminished Zerodha's concept of a flat fee. Its charges are Rs 20 per executed order. Opening an account for Zerodha Demat requires fees. The annual maintenance charges of this account are also applicable.
Zerodha Account Opening Charges
Trading Account Opening Charges (One Time) is Rs. 300
Trading Annual Maintenance Charges AMC (Yearly Fee) is Zero
Demat Account Charges is Rs. 100
Demat Account Annual Maintenance Charges AMC (Yearly Fee) is Rs. 300
Zerodha Brokerage Charges
Equity Delivery, equality intraday, Equity Futures, Equity Options are 0.10% of turnover or Rs. 20 per trade whichever is lower
Currency Futures, currency options, and commodities are 0.01% of turnover or Rs. 20 per business whichever is lower
Zerodha Margin
Equities are 4 to 10 times for intraday
Equity Options is 40% of the exchange prescribed margin for selling & no margin for buying
Equity Futures   is 40% of exchange prescribed margin
Currency Options and currency futures are 100% of the exchange prescribed margin